Traitorous Far-Left Group ACLU Plotting Subversion Again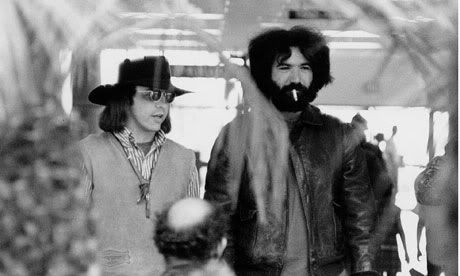 ACLU leaders plotting subversion photographed at airport
As one of the premier subversive far-left so-called "watchdogs"(sic) of citizens rights (right...) in that world wide beacon of freedom and democracy The United Corporate States of America, the ACLU - otherwise satirically known as the American Civil Liberties Union - is once again suggesting on it's website ACLU.org that the Democratic Party, the GOP, and the US Government all hate freedom.
The words "liberties" and "union" in their name are the clues to just how subversive this organization is, and why a citizens uprising is needed now or sooner to stop them before they do any more damage to freedom and democracy.
This commie pinko collection of seditious dirty f'in hippies is attempting to poison peoples minds against freedom by complaining about the fact that patriots in the US Senate are doing their best to protect your freedom by attaching a worldwide indefinite detention without charge or trial provision to S. 1867, the National Defense Authorization Act bill, which will be on the Senate floor on Monday. Or Tuesday, if Senate fundraising goes into overtime.
Patriotic Senators are trying to save your ass
In order to avoid seditious far-left traitorous protesters and the liberal media from poisoning your mind against the patriotic actions of these freedom loving Senators, the bill was drafted in secret by Sens. Carl Levin (D-Mich.) and John McCain (R-Ariz.) and passed in a closed-door committee meeting, without even a single hearing so that no one could set up filthy tents outside the door to Occupy the future of the country.
The ACLU even has the temerity and disrespect to complain on their website that...
[we] know it sounds incredible. New powers to use the military worldwide, even within the United States? Hasn't anyone told the Senate that Osama bin Laden is dead, that the president is pulling all of the combat troops out of Iraq and trying to figure out how to get combat troops out of Afghanistan too? And American citizens and people picked up on American or Canadian or British streets being sent to military prisons indefinitely without even being charged with a crime. Really? Does anyone think this is a good idea? And why now?
Is this hard to understand?
It's called the Posse Comin' At Us Act.
...completely ignoring the obvious fact that this legislation will give the President Obama and all future freedom lovin' Republican Presidents from November 2012 into the foreseeable future - the Commander in Chief of the military, btw - the power to use the US Military to end all the attacks on US civilians all across the Homeland by terrorists masquerading as mayors and police officers.
If these traitors aren't stopped now, I'm afraid there is no hope left, and the country is going to hell this week.
Some days I just feel like giving up and throwing up in the towel, you know?


I don't feel so optimistic. Or so good.
and I don't know What The Hell I Got...
...but I think I'm losin' my f'in mind reading US Corporate News.
Maybe I should go back to Ignorance is Bliss, Inc. ?